I'll skip the part where I make a million excuses for my lack of posting and get right to the holiday spirit . . .
One of my favorite places to visit during this time of year is
Tinsel Trading Company
. The windows were gorgeous but a little tough to photograph: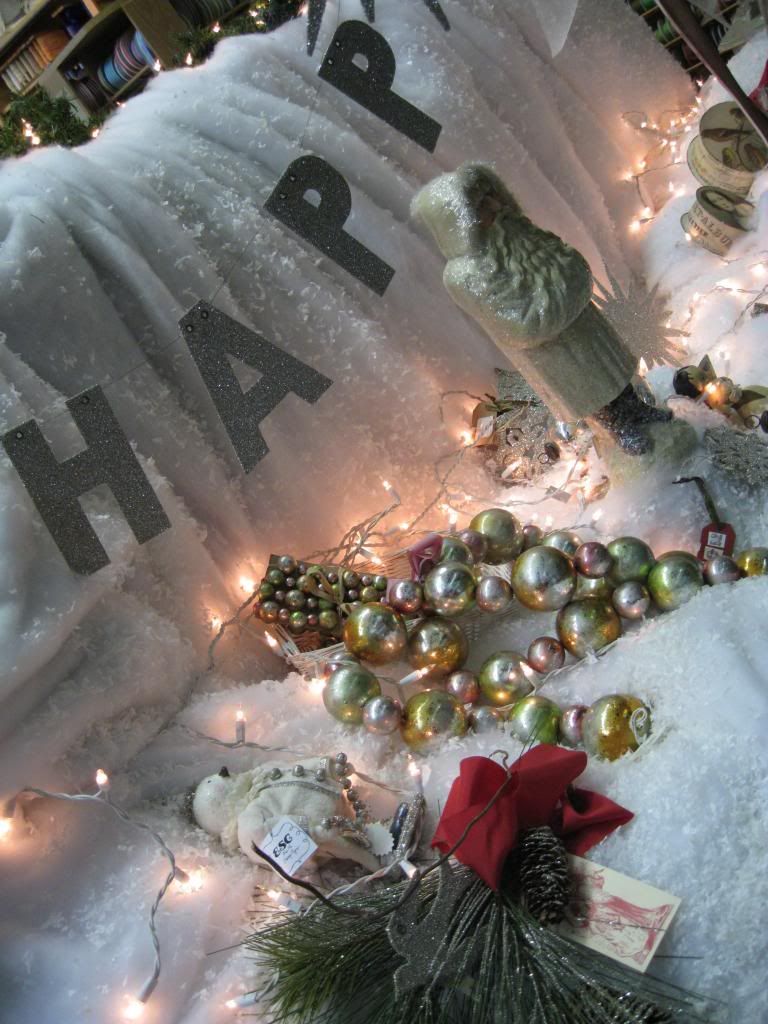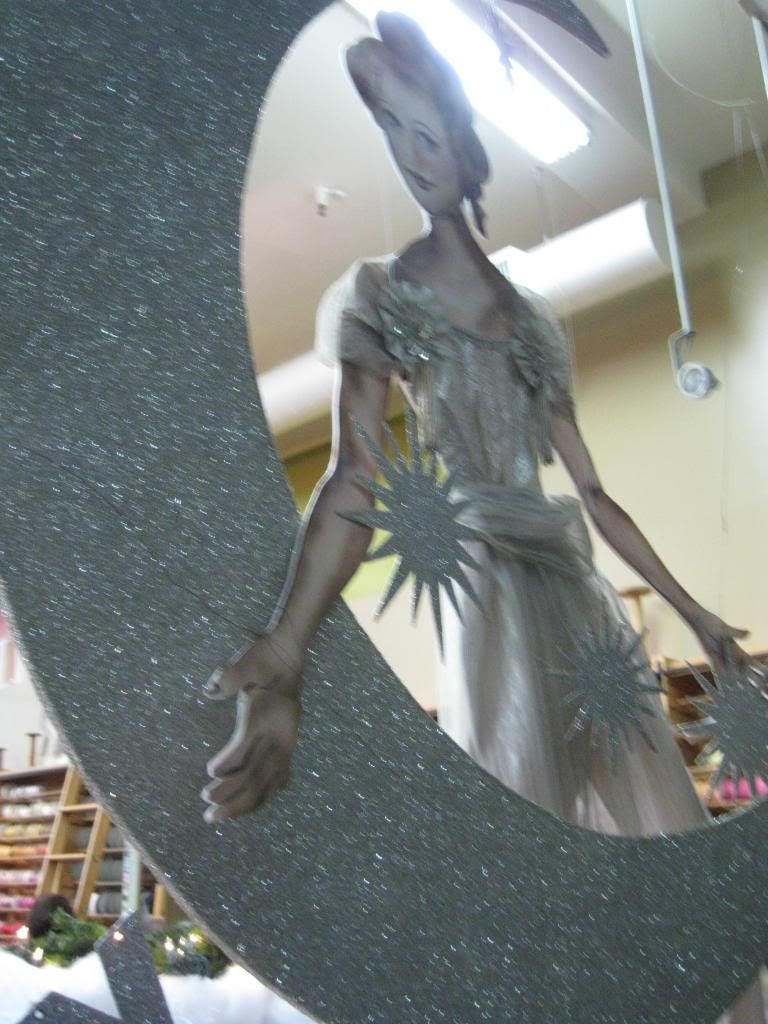 Everything is adorable and you can't help but feel jolly. I will say that some (most) of the prices of things are a little scary but the inspiration is free!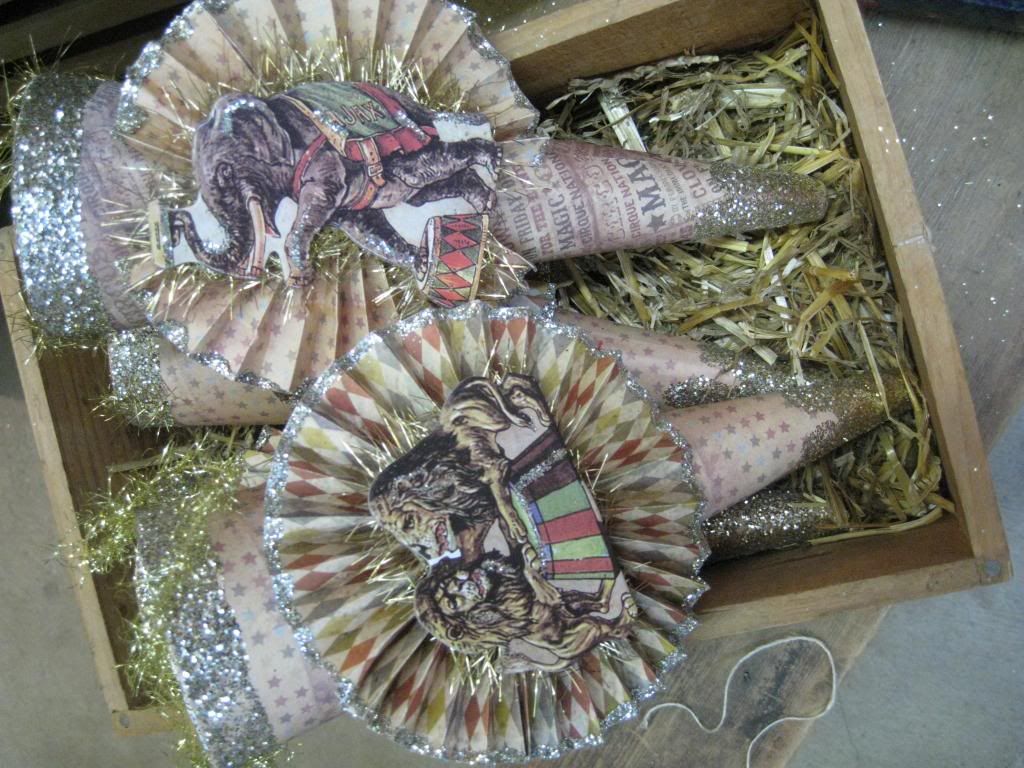 I LOVE these vintage inspired cone ornaments. I've made a cone or two (or fifty) in my day and these are just screaming at me to make something similar. There is a whole line of these circus themed items and I am lucky to own a most adorable box with an elephant that was a gift from my dear friend Nina.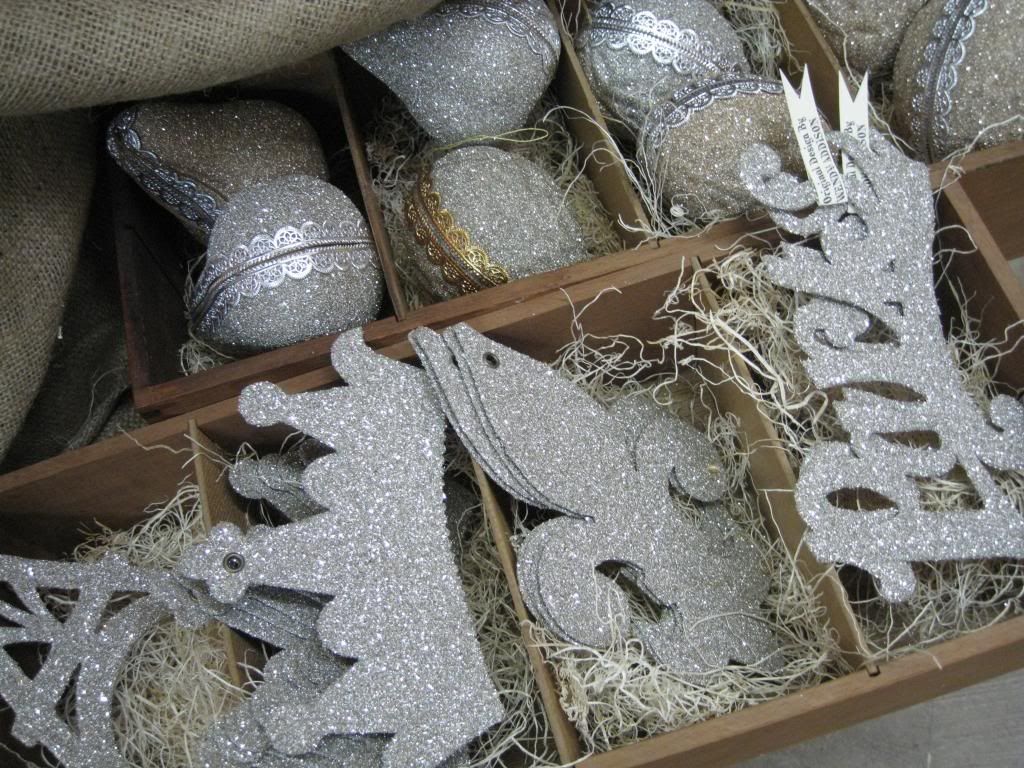 There are tons of Wendy Addison designs to enjoy like these glass glitter pieces as well as the cones.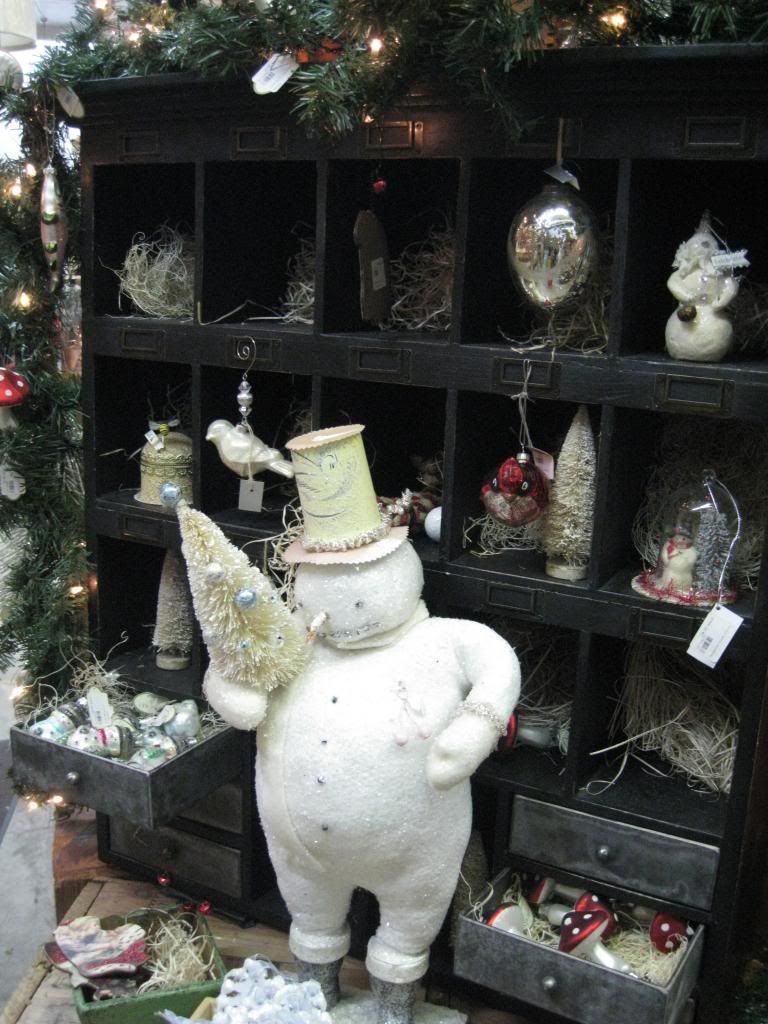 All of the displays are just charming. I could have bought every single thing but controlled myself.
I've got my own place decorated nicely and will share photos soon. Now that my big work project is coming to an end I have more time to get back to crafting, blogging and general merriment.
Until the next . . .