I feel like life is just rushing by and I'm not doing all the things I love & enjoy. Particularly crafting, blogging and thrifting. I can't remember the last time I had a good thrift run. I've been a few times in the last month but with only mediocre results. I have plans to go this weekend so please send your good finds jou-jou my way.
My Mom recently hit up another Treasure Sale and handed over most of the goods to me. I think she did a fab job!
I love this vintage French biscuit tin. She filled it with vintage sewing supplies, too. She said when she took it up to pay (it was marked 10 cents) they said it was so old that she could have it for free. Hmm.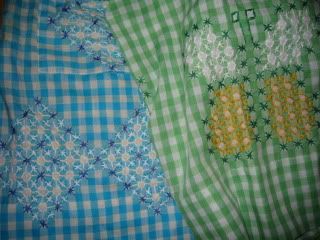 She found several gingham chicken scratch aprons. I always love these and enjoy the different designs.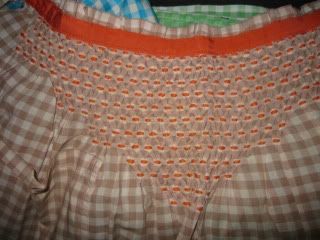 This orange and brown smocked one is my favorite.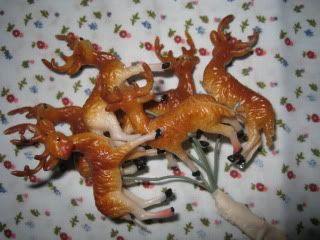 I also love these vintage reindeer. I think they will be destined for holiday corsages.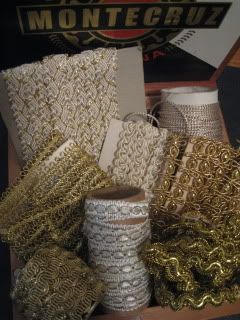 The motherload of gold trim. All at about 10 cents a piece. Wanna see a close up?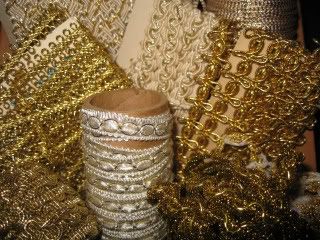 I just love this stuff. Do I use it? Not really, I just hoard it. I added it to this collection:
A pretty good haul, don't you think? What have you found lately?
Cheers,
Rebecca