Do you have those projects that you think about sometimes and you basically have everything you need to make them but you just don't do it? And then one day, OUCH! The creative bug bites you and you're off to 110 degree craft castle to make . . . .
Pin bottles. :) Inspired by
a perfume
, believe it or not, these are easily made with small scraps of fabric, a bit of stiffing, some thread, needle, hot glue, ribbon and salt shakers.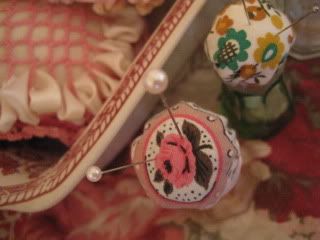 These were fussy and I burned myself once (or three times) but I think they came out cute.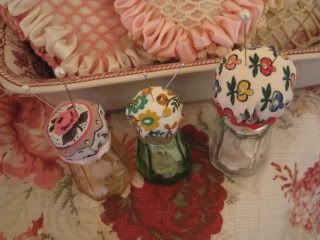 I filled the shakers with the buttons I found at the thrift last weekend. I think these would make for cute mending kits if gifted with a nice spool of thread.
These were fast to make and I'm glad I finally did something creative. More to come, I can promise you that.
Cheers ~ RR