Welcome my most adorable nephew, Gabriel Owen . . .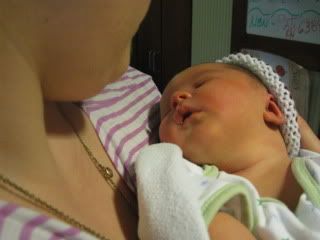 I know I have better pictures but I can't seem to find them now. :) How about one of him and his proud (and maybe crying) Auntie?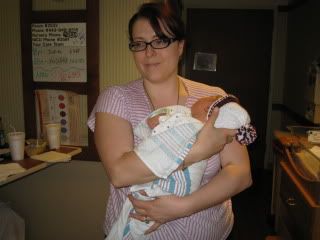 I just love him. :) And you know I made something . . .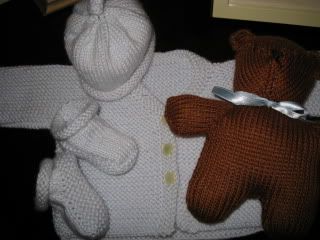 Sweater, booties and bear all from Simple Knits for Cherished Babies. The hat is from an online pattern and it was way too small so I'll be making him a new one. :)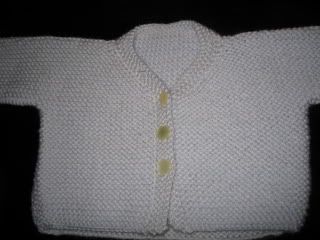 The sweater set is made from a cashmere blend yarn and the bear . . .
. . . is a cotton bamboo blend. I think he's my favorite. :) When I was making him I was worried he wouldn't look like a bear at all but I think he came out A-ok. More cute babies projects to come!
Cheers ~ Auntie Rebecca