Why hello there, you're still here? I know, I know, I already broke one of my New Year's resolutions - TO BLOG MORE OFTEN. Sigh . . . But in my defense I've been sleeping. In fact I went to sleep after Christmas and woke up in 2010!
To catch you up, I DID need a second surgery and went into the hospital on 12/26. Since then I've been in a bit of a sleepy haze. This last week I've been doing more (like getting out of bed and even going to Target for a book and medicine.) Today I'm feeling more like me. See?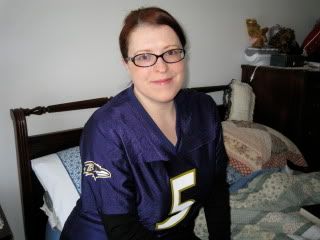 I look okay, right? Now my husband is looking at this going WHAT?!? Well honey . . . When in Rome . . .
Needless to say, I'm still in Baltimore recuperating and trying not to over do it like I did last time. I'll be spending my day doing a little scrapbooking with my Mom and sister: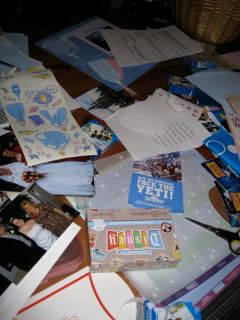 And then watching the game. Until the next time - GO RAVENS!
hugs,
RR
PS - You CAN always go home. :)