Due to circumstances (no time to thrift, forgetting my camera, etc) I haven't had much to post. But now I'm back to share all the Thrifty Goodness found in Baltimore last weekend. I'll break this up into several posts so as not to overwhelm (read - bore) everyone.
Bell Pull Rod - $1 (I am doing some cross stitch these days and these retail for $5 at the craft stores)
White Wall Sconce - $1 (This should go nicely with my
distressed leaf sconce
)
Bernat Learn to Knit Pamphlet - 50 cents (some okay patterns - published 1965)
Pyrex 1 Cup "pitchers" - $1.50 for both (handy, right?)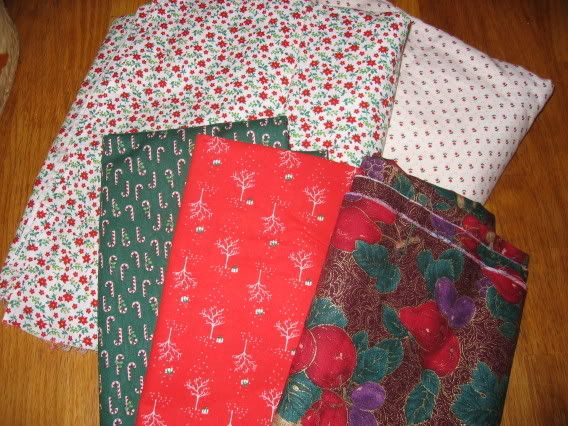 Fabric Mom found in her garage (surely thrifted from some where!) Now if I could just get over my sewing machine fears . . .
cheers - bex